Founder – Dr. David Beyda
Dr. David H. Beyda is the founder of Covenant Medicine Outreach. He is Division Chief of Critical Care Medicine at Phoenix Children's Hospital and Professor of Child Health at the University of Arizona College of Medicine-Phoenix, where he is also Chair of the Department of Bioethics and Medical Humanism. Dr. Beyda directs the Global Health program, which offers a Certificate of Distinction in Global Health. He also serves as Chairman of the Bioethics Committee of Phoenix Children's Hospital.
Dr. Beyda attended Loyola University Stritch School of Medicine, completed his pediatric residency at the University of Louisville Kosair Children's Hospital, and completed his pediatric critical care fellowship training at John Hopkins University. He was appointed as a Visiting Fellow and Scholar at the Kennedy Institute of Ethics and the Center for Clinical Bioethics at Georgetown University in Washington, D.C., where he completed his training in medical ethics. His expertise is in the areas of neuro-resuscitation, medical ethics and third-world medicine.
For more than forty years, Dr. Beyda has volunteered his expertise abroad. He founded and is a member of the Board of Directors of the Children's Heart Project, which provides comprehensive cardiovascular care to children in Sri Lanka. He is the founder and Medical Director of Medical Mercy, the medical arm of One Child Matters, traveling 6-8 times a year to care for children in over 20 countries, a few of which include Cambodia, Swaziland, Mozambique, Kenya and Ethiopia. Since 2004 he has made over 60 medical trips to third-world countries serving underprivileged children. He is a pilot and physician who enjoys bush flying, especially taking his medical teams to isolated areas of Africa and Cambodia.
Dr. Beyda is a member of numerous professional societies and organizations including the Society of Critical Care Medicine, the American Academy of Pediatrics and the American Association of Bioethics. Dr. Beyda has also been the recipient of numerous honors and awards including the Society of Critical Care Medicine's Annual Scientific Award, the J. Kipp Charlton Humanitarian Award for Community Service and a Rocky Mountain Emmy Award. Most recently he received Humanitarian Awards from both the Arizona Business Journal and Arizona Business Magazine, and was recognized as the "Top Doc" in Global Health by Phoenix Magazine. He received the Humanitarian Award from the American Academy of
Pediatrics and most recently received the Humanitarian Award from the Arizona Medical Association.
Dr. Beyda desires to continue his life of international service to impoverished and underserved nations, so he established Covenant Medicine Outreach, a 501(c)3 nonprofit, in 2015.
Dr. Lara Yoblonski
Dr. Lara Yoblonski is a board certified pediatrician in Phoenix, Arizona. She is currently licensed to practice medicine in Arizona.
Read More
Covenant Medicine Outreach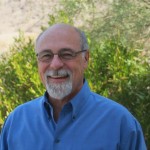 Gregg Cantelmo
Pastor Gregg Cantelmo, pastor of Bridgeway Community Church since 2003 in Phoenix Arizona, has been active in Christian ministry for more than 35 years.
Read More
Covenant Medicine Outreach